De iPhone 8 is een topmodel van Apple dat één van de bestverkochte modellen van het techbedrijf ooit is. Het toestel is te verkrijgen in de normale variant maar ook in de Plus variant. Dit houdt in dat het een groter scherm oppervlak heeft, maar ook over een betere camera beschikt. Het grootste voordeel van de Apple iPhone 8 zit hem echter ook in het formaat. Je krijgt een relatief compact toestel, met een ontzettend snelle chipset. Vergelijk hier de beste refurbished iPhone 8 prijzen.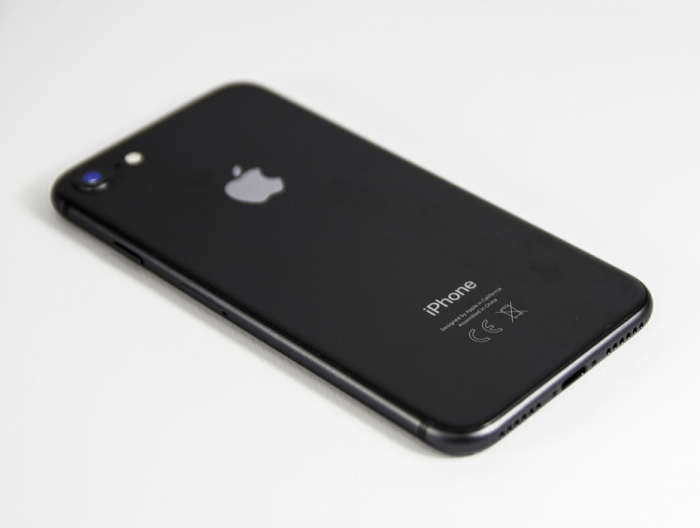 Vergelijk Refurbished iPhone 8 toestellen
Refurbished iPhone 8 shops
De Apple iPhone 8: sterke bouwkwaliteit
Apple klinkt zelf dat het met de iPhone 8 een toestel heeft gefabriceerd met duurzame bouwkwaliteit. Volgens Apple zelf is het het meest duurzame glas ooit dat gebruikt is op een toestel. In vergelijking met de Apple iPhone 7 beschikt deze Apple iPhone 8 dus over een glazen achterkant in plaats van een metalen achterkant. De rand die onder iPhone 8 heen zit kleurt mooi bij de rest van het design. Hierdoor heb je een toestel met een strak uiterlijk.
Dikker dan de iPhone 7, maar niet storend
De Apple iPhone 8 is ietsjes dikker dan de iPhone 7. Echter, het verschil is nauwelijks merkbaar. De oorzaak van deze dikte is bovendien terug te zien in het feit dat het toestel beschikt over draadloos opladen. De Apple iPhone 8 is het eerste toestel wat over deze functionaliteit beschikt.
Krachtige A11 chipset
De iPhone 8 beschikt over een krachtige A11 bionic chipset. het toestel is te verkrijgen in 64 gb of 256 gb. Hierdoor weet je zeker dat je genoeg opslagruimte hebt om je foto of video collectie op te slaan. Bovendien zorgt deze chipset ervoor dat je ook nog eens video's kan bewerken op je toestel.
12MP camera voor schitterende foto's
Een andere reden om voor de Apple iPhone 8 te kiezen is de camera. Zowel op de voor- als achterkant van het toestel bevindt zich in camera. De camera aan de voorkant is een 7 megapixel Facetime HD camera. De camera op de achterkant is een 12 megapixel camera. Kies je voor de Apple iPhone 8 plus, dan heb je zelfs een nog betere camera. Je hebt dan namelijk twee camera's van 12 megapixel waarmee je nog betere foto's schiet.
Waarom kiezen voor refurbished?
Maar waarom zou je juist kiezen voor een refurbished toestel? Wanneer je een refurbished toestel koopt, koop je doorgaans een nagenoeg nieuw toestel. Het toestel kan bijvoorbeeld terug zijn gekomen uit een retourzending, maar het kan ook door het vorige eigenaar gebruikt zijn. Echter, de verkopende partij of de fabrikant kijkt het toestel volledig na op gebreken. Hierdoor weet je zeker dat je een kwalitatief goed toestel koopt wat in orde is. Je betaalt bovendien lagere prijs voor het toestel, maar je krijgt gewoon garantie.