Heb je een goede aanbieding voor een refurbished Xbox One X, Xbox One S, Xbox One X Playstation 4 (of PS4 Pro) of andere refurbished game console gezien? Maar twijfel je nog? Vraag je je af wat het verschil is met tweedehands? Zeker als je het als cadeautje koopt voor iemand anders en zelf niet veel van gamen afweet, kan het behoorlijk verwarrend zijn. Consoles binnen dezelfde 'familie' zijn er in verschillende modellen, die andere drives en andere extra's kunnen hebben.
Als je niet op de hoogte bent van de laatste ontwikkelingen in de game-industrie, dan zit je waarschijnlijk nu met je handen in het haar. Maar ook als je dat wel bent, dan kunnen refurbished game consoles een gok zijn. Tenzij je weet waar je op moet letten!
In dit artikel leggen we je uit wat refurbished game consoles anders maakt dan tweedehands en waar je voor op je hoede moet zijn bij het shoppen. Zo scoor jij straks een prachtige deal voor jezelf of voor je vriend, broer of partner.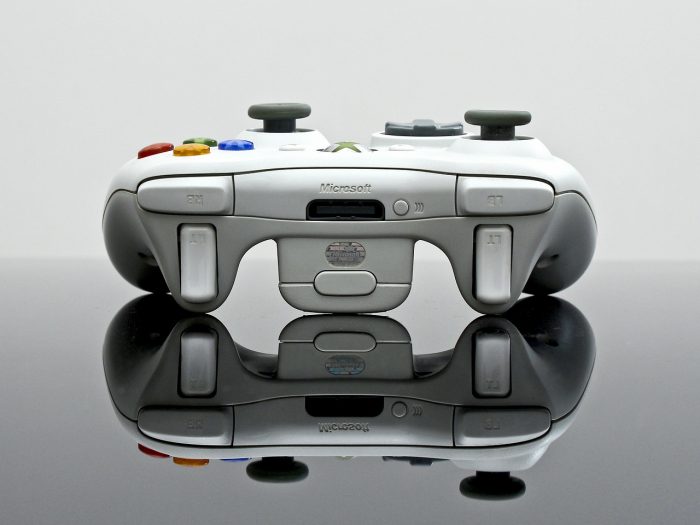 Groot verschil tweedehands en refurbished game consoles
Er is een groot verschil tussen refurbished game consoles en tweedehands game consoles. Tweedehands game consoles zijn al (meestal langere tijd) gebruikt door de eigenaar. Ze hebben vaak geen garantie (tenzij die er nog op zit) en je moet iemand vertrouwen op zijn woord.
Refurbished game consoles kunnen daarentegen nog nooit zijn gebruikt, ze zijn bijvoorbeeld teruggestuurd door een consument of teruggeroepen door de producent. Dit kan verschillende redenen hebben:
Uiterlijke beschadiging: als het apparaat is beschadigd tijdens het transport en een deukje of krasje heeft opgelopen, mag de consument hem terugsturen.
Zichtbaar defect: als de consument een klein probleem ziet, zoals een dode pixel, of een groter probleem, zoals een gebroken optische drive, mag de consument hem terugsturen.
Verbroken verpakking: een game console in een verbroken verpakking kan niet als nieuw worden verkocht, ook al is hij nog nooit gebruikt. Het maakt hierbij niet uit of het nu een display model is of dat iemand de verpakking om een andere reden heeft opengemaakt.
Teruggeroepen product: een game console kan uit de winkel worden teruggeroepen door de producent vanwege een foutje dat ze hebben ontdekt in een lading consoles.
Maar wat de reden ook is van retour, refurbished game consoles worden altijd gerepareerd en gereviseerd als dat nodig is. Daarna worden ze gecheckt, schoongemaakt en gecontroleerd of ze goed werken.
Bovendien hoort er een garantie op te zitten. Dit is een belangrijk voordeel van refurbished apparaten, in tegenstelling tot tweedehands. Refurbished game consoles zijn dus geen tweedehandsje, maar een tweedekansje.
Waar moet je op letten wanneer je een refurbished game console koopt?
Er zijn een aantal dingen waar je op moet letten als je een refurbished game console wilt kopen.
Let op het modelnummer
Zeker als een console al eerder is gebruikt of is refurbished, kan het zijn dat het niet het nieuwste model is. Je kijkt bijvoorbeeld misschien naar een Xbox One in plaats van een Xbox One S of Xbox One X. Dit is prima als je een koopje zoekt, maar je kunt je er snel in vergissen als je wel het nieuwste model zoekt.
Kijk naar de verschillende gradaties van refurbished
Er zijn 3 gradaties van refurbished apparaten:
Zo goed als nieuw
Lichte gebruikssporen
Intensieve gebruikssporen
Hoe goedkoper je game console is, hoe waarschijnlijker het is dat hij intensieve gebruikssporen heeft. Ga dus niet direct voor de laagste prijs, maar ga eerst even na hoe intens hij al is gebruikt of wat de beschadigingen waren. Als je het niet erg vindt dat er aan de buitenkant wat beschadigingen zitten, dan kun je natuurlijk makkelijker een goede deal vinden.
Sommige game consoles komen zonder de originele verpakking of in een andere doos om de console te beschermen bij het transport.
Doe onderzoek naar de prijzen van nieuwe consoles
Refurbished game consoles kunnen een geweldige deal zijn, maar als de prijs niet veel verschilt van een nieuwe console, dan kun je net zo goed een nieuwe kopen. Uiteraard zijn refurbished game consoles wel uitvoerig getest en gecontroleerd. Dat maakt ze soms nog een betere deal dan nieuwe consoles, aangezien die niet zo uitgebreid zijn getest.
Zo wordt een refurbished Playstation 4 al voor €175 aangeboden, in plaats van de goedkoopste nieuwprijs van €243. En een refurbished Xbox One kun je al voor €115 krijgen in plaats van de goedkoopste nieuwprijs van €259.
Check de garantie
Als er garantie op je refurbished Xbox of Playstation zit, hoef je je eigenlijk helemaal geen zorgen te maken. Stel er is toch nog iets mis, dan stuur je de game console gewoon terug voor reparatie.
Let wel op, want op sommige game consoles zit slechts twee maanden garantie. Het is dan slim om garantie bij te kopen.
Refurbished game console aanbieders? Van PS4 Pro tot Xbox One X
Dus waar scoor je je refurbished game console het beste? Wij zetten een aantal aanbieders op een lijstje:
Coolblue (Zoek op de 'tweedekansjes'; heeft een groot refurbished aanbod, diverse game consoles)
Rebuy – Heeft een enorm groot aanbod Refurbished PS4's, PS4 Pro, Xbox 360, Xbox One, Xbox One X, Nintendo Wii, Nintendo Switch etc.
Meer aanbieders volgen
Refurbished Game Consoles – productoverzicht
Indien er relevante aanbiedingen zijn voor Game Consoles zie je die hier. Mocht er niks zijn, bekijk dan de aanbiedingen door op de aanbieders hierboven te klikken.