De afgelopen jaren is de populariteit van de Macbook flink toegenomen. Steeds meer organisaties en particulieren stappen over op de Macbook vanwege de voordelen die deze laptop biedt ten opzichte van Windows of Google laptops. Met de optie om ook refurbished Macbooks te kunnen kopen is het daarbij een stuk interessanter om over te schakelen naar de laptops van Apple. Vergelijk hieronder de mooiste refurbished Macbook modellen.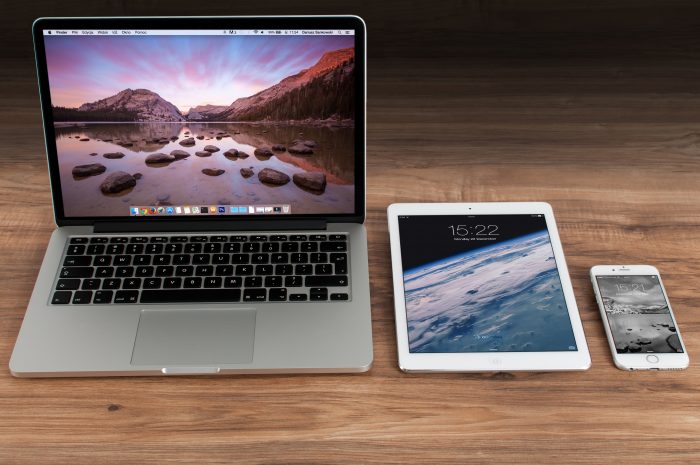 Refurbished Laptops Overzicht – van Apple Macbook pro tot Air
Filter op soort model: Macbook Air | Macbook Pro
Aanbieders van refurbished laptops
Coolblue verkoopt laptops van allerlei merken zoals Apple, Dell, Lenovo en meer als zogenaamde tweedekansjes.
YourMacStore: YourMacStore verkoopt ook refurbished Macbooks en iPads. De refurbished iPhones van YourMacStore (aanbieder Renewd) komen als beste uit de test van de Consumentenbond.
Rebuy verkoopt refurbished Apple laptops. Zoals de Macbook Pro & Air.
Voordelen Macbook ten opzichte van andere laptops
De voordelen van de Macbook ten opzichte van een Windows of Google pc zijn groot. Allereerst heb je de gebruikerservaring. Mac biedt een simpele maar prettige gebruikerservaring voor iedereen. Wanneer je overstapt van Windows naar Mac heb je ongetwijfeld wat tijd nodig om te wennen, maar als je eenmaal gewend bent wil je niets anders meer. Ten tweede heb je de integratie met andere Apple producten. Door de iCloud software van Apple kan je je apparaten eenvoudig met elkaar integreren, waardoor je gemakkelijk bestanden uitwisselt. Een derde voordeel aan de Mac software is dat er een aantal programma's op te draaien zijn die niet op Windows draaien. Het grote nadeel van de Macbook ten opzichte van Windows/Google laptops is het prijskaartje. Macbooks zijn over het algemeen duurder dan Windows/Google laptops. Echter, met refurbished Macbooks kan je voor relatief weinig geld toch aan een Apple laptop komen.
Refurbished Macbook Air
In 2008 werd de eerste Macbook Air geïntroduceerd door door toenmalig Apple CEO Steve Jobs. De Macbook Air was een revolutionaire laptop, omdat het een flinterdun apparaat is. De moderne technologie die Apple destijds gebruikte in de Macbook Air liep ver op de tijd vooruit. Tegenwoordig is de Macbook Air nog steeds een populair apparaat.
De Macbook Air is de meest betaalbare laptop van Apple. De nieuwste generatie Macbook Air is enkel te verkrijgen in een 13,3 inch variant, maar in het verleden heeft Apple ook een 11 inch variant op de markt gebracht. Een refurbished Macbook Air is goed betaalbaar als alternatief voor een Windows of Google laptop.
Refurbished Macbook Pro
De Macbook Pro is het populairste apparaat van Apple. Dit is een echte krachtpatser en wordt door veel designers en muzikanten gebruikt. De krachtige processors van de Macbook Pro zorgt ervoor dat deze Apple laptops alles aan kunnen. De Macbook Pro is te verkrijgen in een 13 inch en 16 inch variant. Ben je op zoek naar een krachtige Macbook om software zoals Photoshop of Logic Pro te draaien? Dan is de Pro de ideale laptop.
Het grote nadeel van de Macbook Pro is het prijskaartje. Deze ligt gemiddeld hoger dan bij de Macbook Air. Een Refurbished Macbook Pro biedt uitkomst. Voor een gereduceerd tarief heb jij een nieuwe Macbook Pro. Ideaal toch?