Refurbished producten worden steeds populairder: ze zijn in betere staat dan tweedehands producten én kosten veel minder dan nieuwe producten. De term 'refurbished' is opkomend fenomeen, en in de tabletmarkt begint hij al helemaal ingeburgerd te raken.
Refurbished tablets zijn toestellen die rechtstreeks door een winkel of fabrikant verkocht worden en lijken een beetje op tweedehands apparaten in die zin dat ze niet doorverkocht worden na gebruik.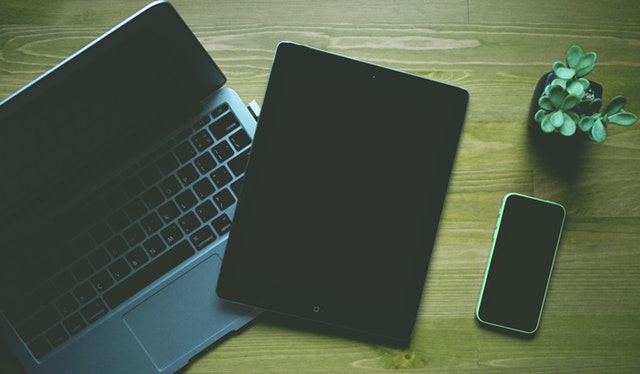 Dergelijke tablets worden grondig gecontroleerd op problemen, waarna ze hersteld worden en opnieuw verkocht. Een refurbished (gereviseerde) tablet biedt heel wat voordelen in vergelijking met een nieuw toestel of een tweedehands apparaat. Een overzicht van die voordelen is hier dan ook op zijn plaats.
De voordelen van een refurbished tablet
Refurbished is dus eigenlijk een middenweg tussen nieuw en tweedehands, aangezien zowel een aantrekkelijke prijs als een degelijke kwaliteit van toepassing zijn. Een refurbished iPad is veel goedkoper dan een nieuw toestel, waarbij een verschil tot wel 25 % vaak voorkomt. Het is echter wel aangeraden om de prijzen te vergelijken met de huidige prijzen voor tablets, zodat je zeker bent dat je niet te veel betaalt.
Ten tweede is bijvoorbeeld een refurbished samsung Galaxy tab altijd voorzien van een garantie, en dit moet verplicht vermeld worden door de winkel die het toestel verkoopt.
De geldige garantie is daarbij standaard, met andere woorden, precies dezelfde als bij een nieuwe tablet. En dat geeft je dus heel wat meer zekerheid dan bij een tweedehands apparaat.
De eigenschappen van een refurbished tablet
Vaak geeft de verkoper van een refurbished iPad aan waarom het apparaat hersteld en opnieuw verkocht wordt. Een klein defect kan meestal al snel opgelost worden door de producent.
Als het echter gaat om een apparaat dat teruggestuurd werd door ontevredenheid bij de klant, dan heb je als koper meer zekerheid over de aankoop van het product.
Hoe dan ook geldt dat bij een Nederlandse verkoop plichten en rechten komen kijken. De verkoper is altijd verplicht een tablet of iPad te leveren die goed werkt zolang de gemiddelde levensverwachting van het toestel geldt – en bij een tablet is dat twee jaar. In veel gevallen kan echter een langere of kortere periode gebruikt worden.
Verschillende soorten refurbished tablets – van iPad tot Samsung Galaxy Tab
Heel wat soorten tablets kunnen refurbished worden, en een duidelijk overzicht daarop is dan ook belangrijk als je een goede aankoop wil kunnen doen. Zo zijn tablets van Apple (zoals de iPad Retina Display) een goed voorbeeld, maar ook andere merken zoals Toshiba worden vaak opnieuw verkocht.
Een refurbished Samsung Galaxy Tab (bijvoorbeeld de Samsung Galaxy Tab A 10.1) is eveneens een erg populaire mogelijkheid.
Bij deze tablets wordt altijd gekeken naar eventuele defecten en kapotte onderdelen (zoals een gebarsten scherm, toetsen die niet goed meer werken, enzovoort). Dit heeft natuurlijk een effect op de prijs, maar de kwaliteit die je ervoor terugkrijgt maakt dat méér dan goed.
Een refurbished toestel is dan ook de beste manier om te genieten van degelijke prestaties én een aantrekkelijk prijskaartje!
Met dank aan bronnen van TabletGuide.
Waar koop je refurbished tablets?
Coolblue.nl biedt Tweedekansjes, tablets die teruggestuurd zijn en in prima staat zijn, maar een stukje goedkoper zijn dan nieuwe producten. Soms zijn ze zelfs in complete nieuwstaat. Zowel iPads als Android tablets zoals de Samsung Galaxy S9.
YourMacStore: biedt mits op voorraad iPads aan (zijn niet altijd voorradig). De refurbished iPhones van YourMacStore (aanbieder Renewd) komen als beste uit de test van de Consumentenbond!
Rebuy: Heeft een groot aanbod refurbished tablets, zoals de iPad, Samsung Tabs, etc.