De meest krachtige toestel van dit moment is ongetwijfeld de iPhone 11 van Apple. Het toestel beschikt over de nieuwste technologie en de snelste processor. De iPhone 11 beschikt over een prachtige camera die zowel goede foto's als video's kan schieten. Maar wist je dat een refurbished iPhone 11 vaak ook tot de mogelijkheden behoort en dat je daarmee een hoop geld kunt besparen?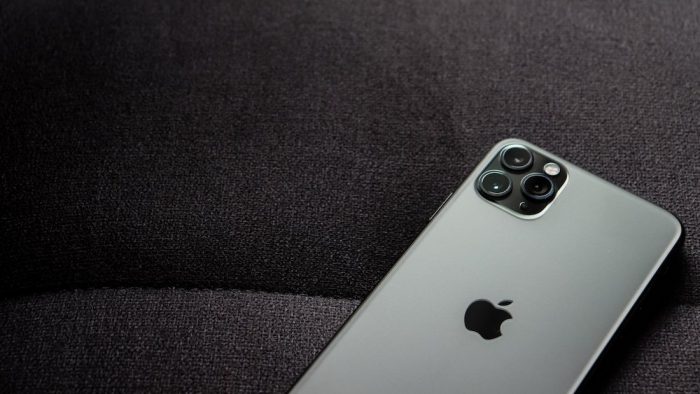 Vergelijk Refurbished iPhone 11 & iPhone 11 Pro toestellen
De Refurbished iPhone 11: Opvolger van de Apple iPhone XR
De iPhone 11 is de opvolger van de Apple iPhone XR. De Apple iPhone 11 heeft een 6,1 inch display en een A13 chipset. Dat betekent dat de iPhone bijzonder geschikt is om ook zwaardere applicaties te draaien. Het is bijvoorbeeld ontzettend makkelijk om je pas geschoten video's te bewerken op je iPhone 11. De snelle A13 chipset zorgt er bovendien voor dat je gemakkelijk tussen verschillende apps schakelt.
Waarom voor een refurbished toestel kiezen?
De populariteit van refurbished toestellen neemt steeds meer toe. Dit heeft te maken met het feit dat de kwaliteit van refurbished toestellen steeds beter wordt. Wat betekent dat de keuze tussen de nieuw en refurbished toestel steeds kleiner wordt.
Het grootste verschil is dan ook de prijs. Refurbished betekent dat het toestel bijvoorbeeld is teruggekomen in een retourzending en later alsnog verkocht wordt. Het toestel is echter grondig geïnspecteerd door de verkopende partij, en daardoor is het als nieuw. Maar dan met een betere prijs.
Refurbished iPhone 11 & iPhone 11 Pro shops:
Verschillen tussen de Apple iPhone 11 en Apple iPhone 11 Pro (Max)
Naast de normale iPhone 11 heeft Apple ook de iPhone 11 Pro ontwikkeld. De iPhone 11 Pro heeft een groter display maar daar staat dan ook een prijs tegenover. Ook heeft Apple de iPhone 11 Pro Max uitgegeven. Dit is de duurste iPhone 11 die door Apple wordt verkocht.
Diverse kleuren
Het voordeel van de Apple iPhone 11 is dat hij in diverse kleuren is uitgegeven. De iPhone 11 Pro komt eigenlijk maar in 4 kleuren: space grey, zilver, goud en midnight green. Echter, de iPhone 11 komt in 6 kleuren: paars, geel, groen, zwart, wit en rood.
Display
Een ander voordeel waarom de Apple iPhone 11 zo genoemd wordt is het scherm. Het 6,1 inch scherm van de iPhone 11 wordt als het perfecte formaat gezien. Dit is een zogenaamd Oled display, waardoor de kwaliteit meer dan prima is.
Camera
Hoewel de achtercamera van de Apple iPhone 11 Pro beter is, is de voorcamera hetzelfde. Dat betekent dat voor het maken van selfies het niet uitmaakt of je de iPhone 11 of de Apple iPhone 11 Pro hebt.
Batterij
Ook de batterij van de Apple iPhone 11 en Apple iPhone 11 Pro zijn nagenoeg hetzelfde. Beide kunnen ze tussen de 16,5 en 18,5 uur mee. Alleen de iPhone Pro Max kan langer mee. Die kan namelijk tussen de 18,5 en 19,5 uur mee.